Hyatt Expands the Unbound Collection into Oklahoma City with the Introduction of Fordson Hotel in Collaboration with Avion Hospitality
The new lifestyle hotel, formerly a 21c Museum Hotel, charms travelers and the OKC community with its rich history, steadfast spirit and moments that inspire
CHICAGO, IL (August 1, 2023) – 
Hyatt Hotels Corporation (NYSE:H) announced today that Fordson Hotel, formally known as 21c Museum Hotel Oklahoma City, officially joined the Hyatt portfolio today as an affiliated hotel, in collaboration with Hall Capital and Avion Hospitality, the hotel's owner and operator, respectively. The industrial revolution-inspired property is now bookable across Hyatt reservation channels and is expected to join The Unbound Collection by Hyatt brand in late 2023.  Fordson Hotel is conveniently located in the West Village District near Oklahoma City's downtown and housed in the former Ford Motor Company Assembly Plant, which dates back to more than a century and is listed on the National Register of Historic Places.
Inspired by the entrepreneurial spirit of Fred Jones, a local industrialist, civic leader, and one of the largest Ford dealers in the country in the 1950s, the Fordson Hotel building is the only historical landmark in Oklahoma City associated with a blue-collar industry. The rich history of the Ford Motor Company is embraced throughout the property which takes full advantage of its industrial pedigree with authentic design and contemporary furnishings. The hotel is home to a relaxed lobby, welcoming public spaces and 135 guestrooms and suites that provide a comfortable respite with high ceilings. The property also offers 14,000 square feet of meeting and event spaces including 1 large ballroom, a spa and fitness center, and large steel windows and custom-designed furniture.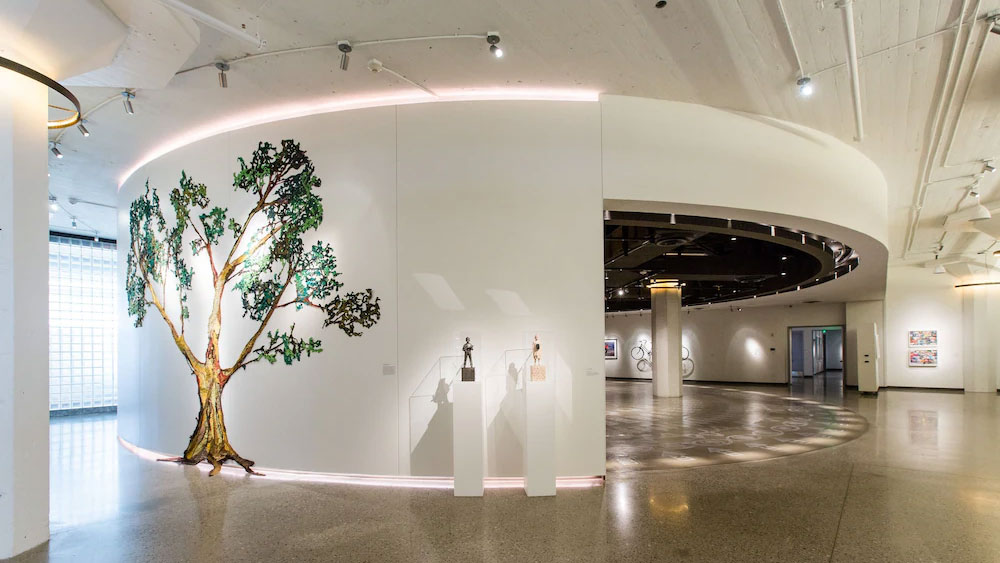 "We're excited to collaborate with Hall Capital and Avion Hospitality to offer travelers a sophisticated yet unscripted experience in Oklahoma City's emerging West Village District," said David Tarr, senior vice president of development, Hyatt. "Hyatt continues to prioritize thoughtful growth in the markets most relevant to our loyal guests and World of Hyatt members, and this forthcoming addition to The Unbound Collection by Hyatt brand will offer guests even more story-worthy experiences."
Fordson Hotel is an inventive union of hospitality, design, unforgettable service and culinary creativity highlighting the steadfast spirit and rich history of Oklahoma City. The hotel features a pool terrace and three on-property dining options including Mary Eddy's Dining Room, which celebrates the golden age of American dining with an elevated take on American classics, as well as Pool Bar and Bodega. Pool Bar offers laid back, social dining with playful dishes and chilled cocktails and Bodega is a one-stop shop for quick and thoughtful bites and beverages for all hours of the day.
Located at 900 West Main Street, Oklahoma City, Oklahoma, Fordson Hotel is expected to join the World of Hyatt loyalty program when it joins The Unbound Collection by Hyatt brand in late 2023, and members will soon have the opportunity to experience Oklahoma City's rich industrial heritage and earn points on stays to use toward free nights, dining, spa experiences and more.
For more information or to book a reservation, please visit https://www.hyatt.com/en-US/hotel/oklahoma/fordson-hotel/okcub.
To learn more about The Unbound Collection by Hyatt brand, please visit hyatt.com/brands/unbound-collection.
The term "Hyatt" is used in this release for convenience to refer to Hyatt Hotels Corporation and/or one or more of its affiliates.
About
Avion Hospitality
Avion Hospitality provides hotel owners a management platform with vendor-partners supporting operations with unparalleled expertise allowing Avion to identify and implement initiatives to improve bottom-line performance. Founded in 2022, Avion is based in Dallas, Texas. For more information, visit www.avionhospitality.com.
Media Inquiries, please contact Christine Finnegan at 214-566-8763; christine@finneganpr.com
About
Hyatt Hotels Corporation
Hyatt Hotels Corporation, headquartered in Chicago, is a leading global hospitality company guided by its purpose – to care for people so they can be their best. As of September 30, 2022, the Company's portfolio included more than 1,200 hotels and all-inclusive properties in 72 countries across six continents. The Company's offering includes brands in the Timeless Collection, including Park Hyatt®, Grand Hyatt®, Hyatt Regency®, Hyatt®, Hyatt Residence Club®, Hyatt Place®, Hyatt House®, and UrCove; the Boundless Collection, including Miraval®, Alila®, Andaz®, Thompson Hotels®, Hyatt Centric®, and Caption by Hyatt; the Independent Collection, including The Unbound Collection by Hyatt®, Destination by Hyatt™, and JdV by Hyatt™; and the Inclusive Collection, including Hyatt Ziva®, Hyatt Zilara®, Zoëtry® Wellness & Spa Resorts, Secrets® Resorts & Spas, Breathless Resorts & Spas®, Dreams® Resorts & Spas, Vivid Hotels & Resorts®, Alua Hotels & Resorts®, and Sunscape® Resorts & Spas. Subsidiaries of the Company operate the World of Hyatt® loyalty program, ALG Vacations®, Unlimited Vacation Club®, Amstar DMC destination management services, and Trisept Solutions® technology services. For more information, please visit hyatt.com.
Avion Hospitality announces it has been awarded the management contract of the Hyatt Regency Tulsa. The 444-room hotel is nestled in the heart of downtown.